Deze week werd bekendgemaakt wie dit jaar de Abelprijs krijgt: de 65-jarige Russisch-Franse wiskundige Mikhail Leonidovich Gromov. Hij krijgt de prijs voor zijn revolutionaire bijdragen aan de meetkunde.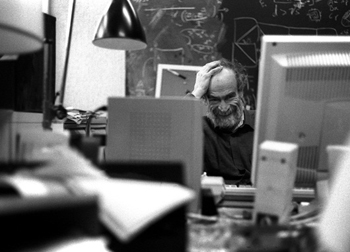 Volgens het prijscommittee: "Mikhail Gromov is always in pursuit of new questions and is constantly thinking of new ideas for solutions to old problems. He has produced deep and original work throughout his career and remains remarkably creative. The work of Gromov will continue to be a source of inspiration for many future mathematical discoveries".
De Abelprijs wordt sinds 2003 jaarlijks uitgereikt door de koning van Noorwegen. Er is een groot geldbedrag aan verbonden: de winnaar krijgt maar liefst NOK 6,000,000 (ongeveer € 700,000).
Lees hier meer over het wiskundige werk van Gromov.